Milenyo's wrath.
Y2K bug is over six years ago, but it came back with a vengeance in the form of Super typhoon Milenyo.
Milenyo struck Paete at about 9:00 in the morning of September 28. With gustiness of the wind reaching 130 kph and windspeed at 120 kph, Milenyo affected a total of 339 families in Paete alone. A total of 339 homes were damaged with 26 of them being destroyed completely. Among the affected buildings was the Mabini Bldg. of the Eastern Laguna Colleges and the San Luis Bldg. of San Juan National High School - PAETE Annex (also known as Poten and Eliseo Quesada Memorial National High School) Five persons were injured in the said typhoon.
The Paete Roman Catholic Church, Liceo de Paete, SJNHS - Paete Annex, and the Barangay Halls of Brgy. Ibaba del Sur, Brgy. Ilaya del Norte, Brgy. Ilaya del Sur and Barangay Bagumbayan were designated as evacuation centers during the duration of the calamity.
The last time a tragedy of the same magnitude hit Paete was last August 13, 2002 when flashfloods flooded Paete for 2 hours and left many debris and mud in the streets.
Here are the pictures of the devastation caused by Milenyo courtesy of VIce Mayor Mutuk Bagabaldo: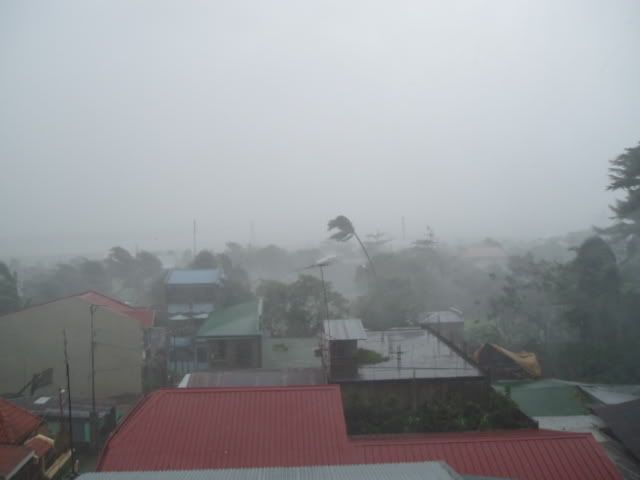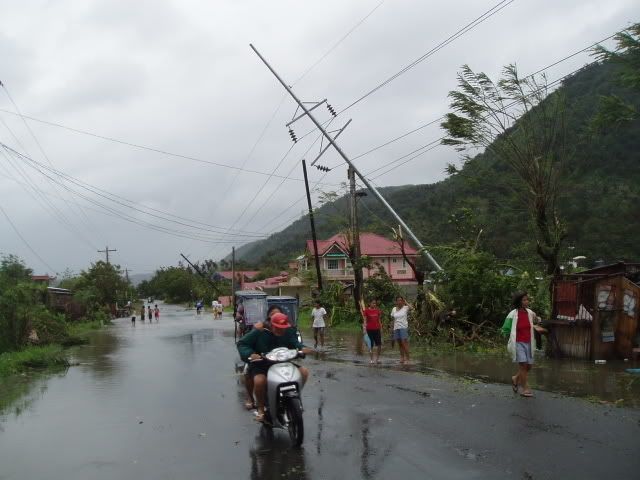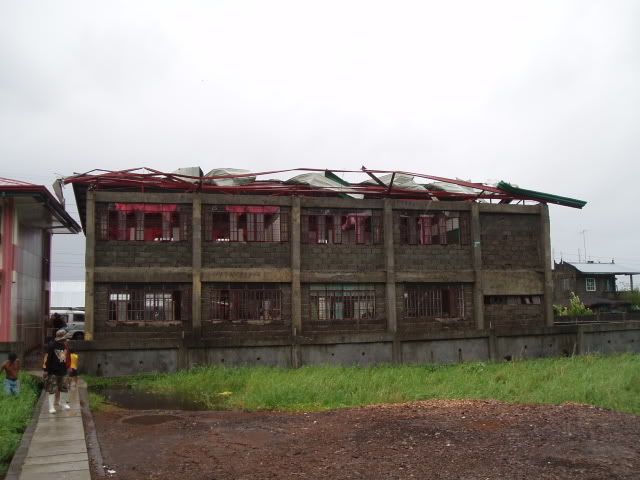 San Luis Bldg.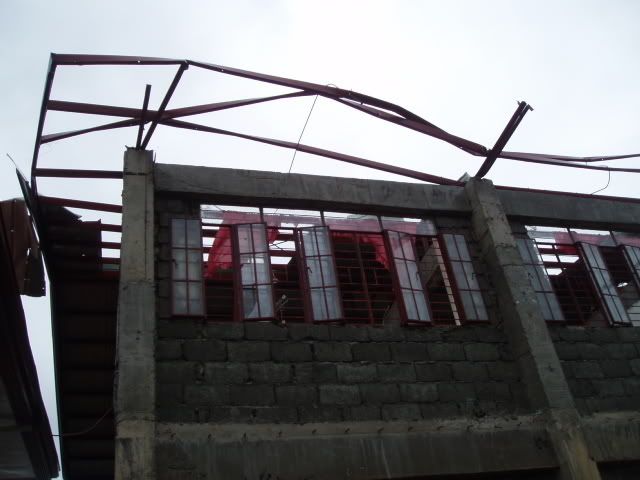 San Luis Bldg. (Close-up shot)